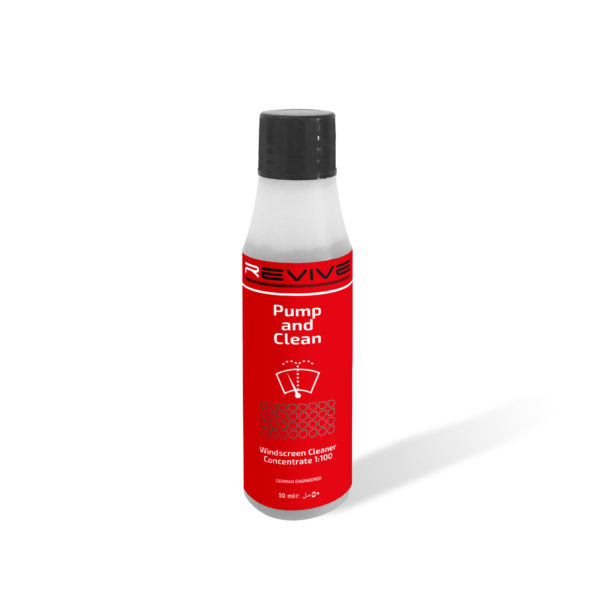 Revive Pump & Clean
DownLoad PDF:
AVAILABLE IN CONTENTS: 50 ml
Description
Revive Pump & Clean windscreen cleaner concentrate 1:100 removes quickly and reliably contamination appearing during summer like insects, oil and silicon residues on windscreen and headlights. Cleaning without smearing the windscreen! Fan-nozzle suitable. The product can be diluted until 1:100 with water.
Application
Fill up dosing unit by pressing the bottle. Afterwards, pour into the windscreen water tank. 50 ml treats upto 4 liters of water.